2013-02-06, BalticForge
WoraPay team continues to surprise us with its speed. The solution is being presented live in Vilnius, at Akropolis' Apollo bowling cafe since last week.
"We've created a technological solution and still are working under "laboratory" conditions. It's a completely new solution (by the way, the patent is presented to the U.S. market). In order to better understand it: it's similar to Google Wallet, but you have to add your bank account instead of your credit card and the payment at the point of purchase is made using your PIN code on your cell phone and not NFC. It's all integrated with the cash registers" – commented Aurimas Bakas, CEO of WoraPay.
This technological solution was presented live to the market leaders and banks in Lithuania (Danske bank, SEB, Siauliu bank, DNB, Medicinos bank, Citadele, Omnitel, TOPO centras, Akropolis, Caif Cafe and several others) and we've gathered several reviews directly from the users.
"I believe that such payment method is a novelty in Lithuania and the Baltic countries, but in other developed countries contactless payments are already routine. This will be attractive to users loving modern technologies and various novelties. It's fast, simple and clear. Basically, it's a different system", - says Vaidotas Sklenys, Baltic region fuel retail sales manager at JSC "Lukoil Baltija".
Vytautas Sernas, product manager at "Omnitel", stressed that he's seen various mobile payment solutions, but most of them chase the NFC fashion. "Even though there were worldwide attempts to use QR codes, there's plenty of space for customer experience improvement, and that's the area where WoraPay tries to lead. One of the greatest advantages of this system is that the user doesn't need additional equipment: NFC stickers, a mobile with NFC, various adapters or similar additions – all mobile phones have cameras. This greatly reduces the entry barrier for the user willing to try out the system. As various pilot projects all over the world have shown, systems that require additional user preparation usually aren't commercially successful".
"I liked the fact, that there's no additional preparation for the user, one has to register and install the app only. I also liked the user experience in catering facilities, where you can initiate payment without waiting for the waiter – this should be greatly appreciated by those saving time. We shouldn't forget P2P payments – it's very simple to transfer money to another user. This especially easies bill sharing among friends" – continues Vytautas Sernas, "Omnitel" product manager.
Banks also acknowledge that WoraPay's solution is quite new and has perspectives. Jurij Sirenko, "Citadele" bank IT department Director, sees this as a near perspective, - "it's a new solution conditioned by the leap of other mobile technologies, such as mobile internet, smart devices, etc. 10 or even 5 years ago such solution was impossible. I see it as a segment solution with a sufficiently narrow target group at the moment. In the future (5-10 year period) the amount of mobile payments will inevitably increase and create serious competition to payment cards."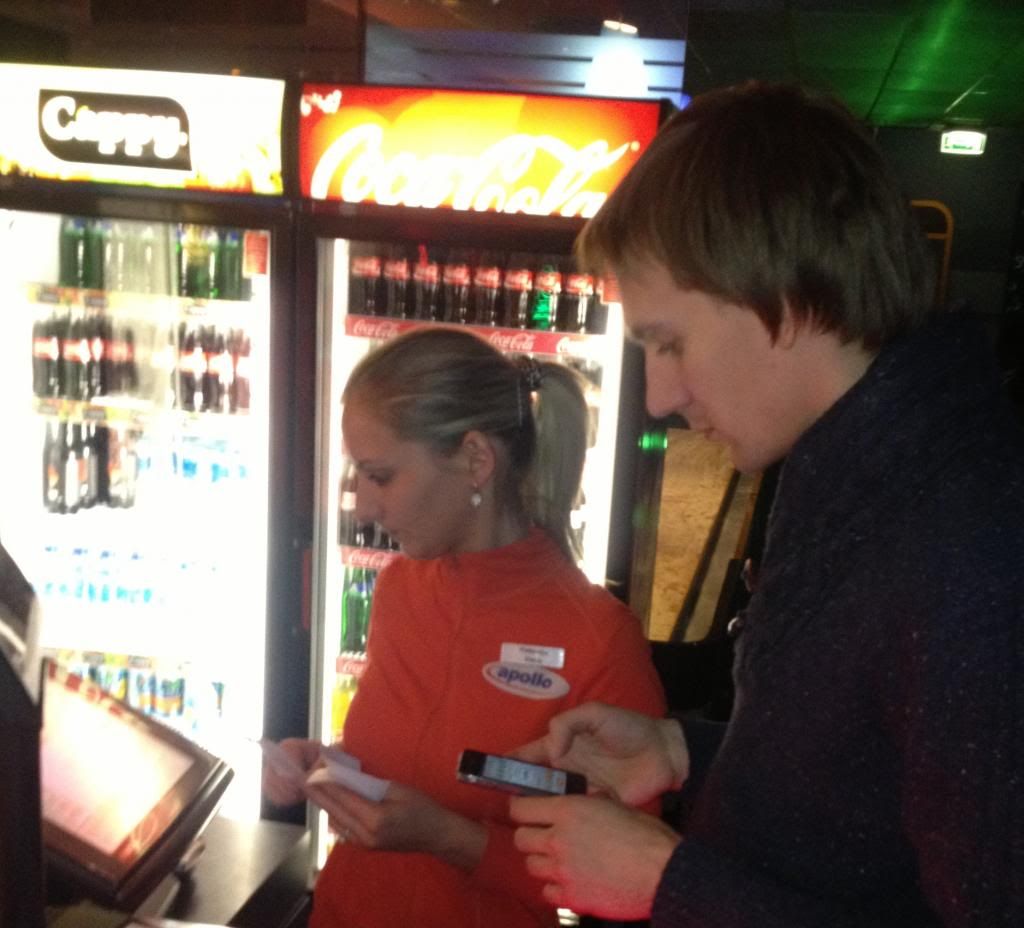 ...
"We invite everyone willing to try out this solution to Akropolis' Appolo bowling café in Vilnius and express your views and comments. If the solution is appreciated not only by the market leaders, but also average users, we'll be forced to think about serious product introduction to the market", - says Aurimas Bakas.
Take note, that all you need is the desire to spend someone else's 10lt, and all you need to do is register at www.worapay.com and come to Akropolis at a convenient time for you.
Follow us @BalticForge