2013-04-19, Nerijus Celkonas
We need new payment ecosystem ASAP
In the last few years mobile payment theme became the hot potato. Many specialists in the field are trying to foresee the tendencies, but not a single one presented a compelling version yet. As I've dedicated my last few years to the analysis of payment sector (in U.S. and EU mostly), I'll dare to share my insights.
The payment ecosystem created itself a long time ago and only 55 years ago money started to get digitized – payment cards appeared. During those 55 years basically nothing changed and only 15 years ago banks started creating e-payment systems that became an inseparable part of the B2B sector (apart from U.S. where ACH debit and cheques which still dominate the market). Thus, if we look at all possible verticals (B2B, B2C, C2B, C2C, P2P), we'll understand that only B2B payments (electronic transfers) and the C2B retail sector (cards) are (partially) digitalized.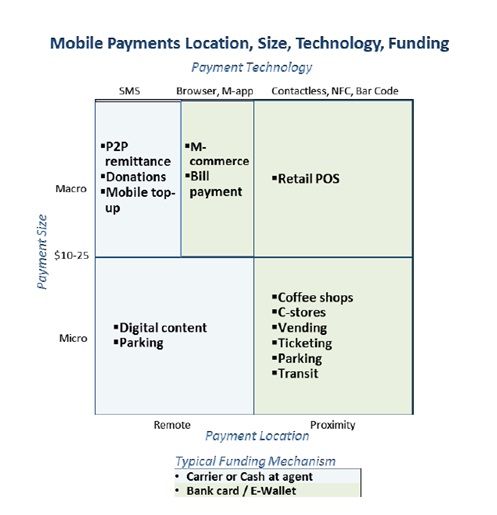 If we analyze the European central bank's reports or statistics of individual banks, we'll see that 4 out of 5 money units spent are still cash (according to the number of transactions). That is, only 20% of transactions in retail are done using cards. This number is a bit grater in Scandinavia and lower in Southern Europe. Today, no unified technology is created that would allow payments in all verticals as fast, easy and usual as using cash. Probably, we wouldn't find a spot in the world where cash wasn't accepted, when card or e-transfer payment spots are limited. That's not even talking about user interface convenience when you have to lend money to a friend or give daily allowance to your child – you have to remember your bank account numbers.
Here almost full list where we can't rely on plastic (it varies by country):
Taxi, parking, children, friends, family support, family business, foreman, nanny, utility, mobile prepaid, e-commerce, donations, micro and digital goods, vendings, tickets and online events, public transit, cash on delivery, markets, re-sell portals, rent, lease, loan, credits, insuarance, taxes, presents and coupons, tips, public toilet.
Businesses are looking for ways to adapt and new payment methods appear every day.
SMS payments (M-Pesa), virtual wallets (Google) , e-commerce payments (PayPal), utility consolidators , international (transferGo) or local (Dwolla) transfers, currency exchange (TransferWise), terminal modernizators (Square, iZettle), cash networks (WerternUnion, MoneyGram) – that's only the beginning of the zoo that's waiting for us in the future. Let's remember how easy it is to pay with cash and compare it with what we've creating now? But that's the nature of disruptive innovation – through wide variety, until one suitable means appears to become the dominating system.
Most innovators in the U.S. build their business models on the foundations of the card system. Google wallet, Itunes, Square, PayPal – that's nothing new, just as card or pre-paid systems, which, as we can see now, take up only a small share of all payments.
Card operators introduced not so many innovations during those 55 years of operation so the users' life becomes easier – chip cards or 3D aren't innovations – they're merely security mechanisms. Generally plastic is mediator. When produced we write an ID on one machine and on payment event we read that ID by another machine, it was good for XX century but it's relic for XXI century. Banks progressed a bit further in the 15 years and resolved the issues of commuting to the bank branches. Now transfers can even be made from your mobile phone using m-signature (and that's only in some North European countries).
European Union has more than 7000 banks (U.S. – more than 8000) and only a small part of them participates in retail payments through card issuance. Though, all of them have their client circle and service their accounts. But there's no system for those clients to quickly and handily use their e-money, apart from card (1/5) or cash (4/5). Banks follow the current trends and create mobile apps, but don't have much to show there, just the locations of their branches, bank tellers or currency exchange rates.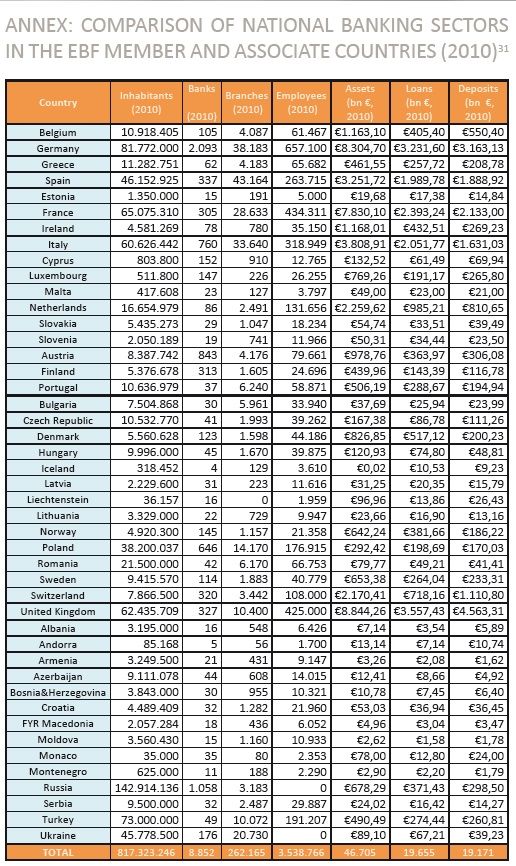 ................
Customer habits probably are the Sisyphean rock that can only be overcome if all banks work hand-in-hand. In those parts of the world where the banking system isn't wide spread (for ex., Africa) new startups can expand easily as there are no formed customer habits. At the technology era in the U.S., where habits are formed, even banks can't decline cheques. Even the well-known ISIS gives away free rides on public transport in Salt Lake City (USA) if you use their virtual wallet, but the results aren't cheerful – at the U.S. scale – only 600 transactions per day.
Can we expect cardinal changes or innovations from card operators or banks in the near future, after evaluating historic tendencies? Technology fanatics should understand that it's not the technologies (NFC, Wifi, QR) that stop payment innovations; it's the absence of the ecosystem itself, which doesn't allow offering new consumption habits. Initiatives such as Bitcoin try to fundamentally change the system, but finance is the foundation of countries' economics, and it's not Facebook to be tolerated by the countries' authorities. Thus, the next Google will be the one that creates the system which operates in all verticals, always and in all devices, and is immediately accessible to all banks and their clients. It's a potential market expansion for the banks – 3-4 times on cash expense. Isn't that tempting?
Let's imagine such every-day trifles as seeing your account balance, daily allowance to your child, sharing the bill in a café with your friends, money transfer or receipt from your friend to a mobile, discount cards or coupons are automatically applied, when you can pay with your bank account at web or mobile store, send a cheque to your friend when you out of money, pay for your mom's purchases even though you're away, entrance to sport's clubs, schools or air ticket registration – and all of this with one mobile app when all your money is at your beloved bank. Is it too good to be true?
The biggest headache to the banks at the time of digitalization is bank branches and expenses attached to them. It's uncertain, is it financial supervisors or the banks themselves that stimulate the "Get to know your client" campaigns, but it comes back with the boomerang of increased costs. Just recently a Lithuanian bank "Finasta" took a brave step and became the first one to open client accounts online, and apparently, didn't violate any rules or regulations. The silver lining can already be seen – we'll be able to pay with a mobile app anywhere, to anyone and receive credit or overdraft with just one click, even without physically going to the bank. Banks have to simplify consumer behavior and pricing in order to survive and adapt to the ever-more requiring customers. The more complicated services the banks provide, the more costs they incur in order to explain them to customers. It was a message long overdue when Lithuanian mobile operator "Bite" bravely presented its customers with only 3 payment plans, SEB bank (Lithuania) is doing the same now – offering 5 LT (1.45 Euro) monthly fee for unlimited transfers. In the sense of process, information travels identically at a telecommunication company and the bank. Roaming (inter-bank agreements), calls inside the network (internal bank transfers), minimal fee (account service fee) – banks' marketing departments should look through their profit centers and determine user-friendly and simple tariffs. Everything that happened to telecommunication companies 5 years ago is the today's threats to banks.
To sum up, we don't need another niche payment product to pay using biometric data at a vending machine; we need a totally new ecosystem to cover 100% of consumer payment behaviors.
Folow us @BalticForge