2013-01-21, @BalticForge
UCS Baltic - Fast checkout for mobile payments
Yet another confirmation has reached us about the cracking expansion of the mobile payment startup "WoraPay". UCS Baltic, the point of sales leader in the Baltic region, implemented a "Moby" (mobile buy) button in its POS (point of sales) programs "R-keeper".
Since its establishment in 1999 JSC "UCS Baltic" installs and services innovative specialized computer accounting systems for public catering, entertainment facilities and other specialized business fields. Around 1000 catering and entertainment companies all over the Baltic countries use IT solutions created by JSC "UCS Baltic". The company owns daughter enterprises SIA "UCS" in Latvia, OU "UCS Estonia" in Estonia and UAB "RASO"
in Lithuania. JSC "UCS Baltic" is a member of international UCS group working in 28 countries, with a yearly turnover of more than 300 million litas and the total number of installed "R-keeper" programs exceeds 26 000.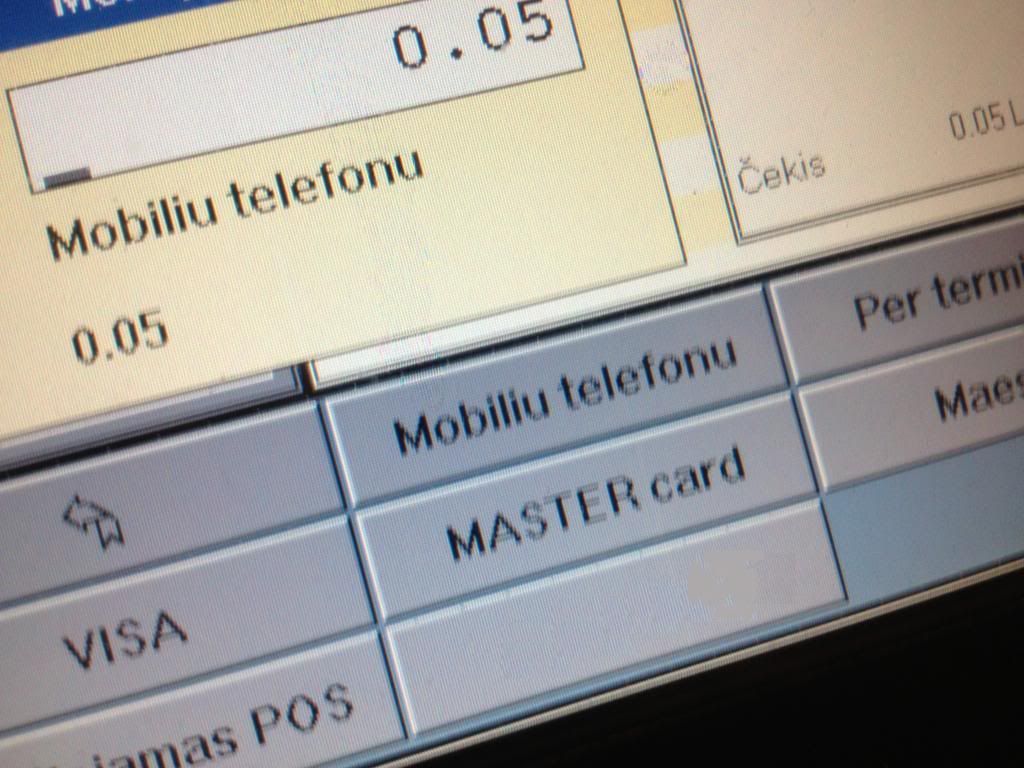 Aurimas Bakas, the CEO of "WoraPay" comments – "the idea of WoraPay is well accepted by POS installers, retailers and banks as it provides additional opportunities for business development. When the opportunities are presented in a correct way, the expansion gains immense speed and we feel that we're prompted to move even faster by their initiative".
Already more than 1000 retail outlets in Lithuania, Latvia and Estonia can update their "R-keeper" software and prepare to accept payments via mobile phone. "Officially the service will be launched in spring, but even now we receive inquiries about this novelty, so the next few months will be very intense for us, - says Evaldas Remeikis, CEO of JSC "UCS Baltic".
The beauty of the system is in its simplicity and convenience. The only thing a user that has "WoraPay" (or bank) application on his/hers smart phone has to do, is register when at a retail spot. That is – click the "Check in" button on the app and scan the QR code (with the smart phone's camera) that's by the cash register. Then you'll get your receipt from the retailer's cash register straight to your phone, which you'll accept with your PIN code or decline.
"It's only a beta version to test the attractiveness of the idea"- says Aurimas Bakas, CEO of WoraPay. "A number of innovations will follow if this idea is appreciated by first users".
So it seems that disruptive innovations can quite quickly change our habits and we'll forget about plastic cards forever. Payment terminals at the cash register will become a relict.
We'd like no note that PayPal is going the similar road, but still refuses the idea of NFC of other contactless technologies as it requires additional equipment for merchants. Apple has also stressed that NFC basically doesn't solve the problem of user convenience and didn't include a NFC lust in iPhone 5. What does this all mean?
By the way, Apple has confirmed the possibility to include NFC in iPhone 6, but probably for check in at Apple Passbook application only (for coupons, tickets and vouchers).
We see that "WoraPay" app has payment possibility, but it also has the "check in" function and this should potentially interest retailers who sell services in advance and only collect registration or visit data.
This includes coupons, public transport subscriptions, air tickets, fitness clubs or retailer's prepaid cards.
This service was showed to BalticForge team live at Appolo bowling in Vilnius' Akropolis and we can tell you, this is a serious claim for the young technology lovers. By the way, there are good news for iPhone lovers, as Android version is being prepared at the moment and we invite the first 100 users to register at www.worapay.com to receive free 10 litas ("WoraPay" will add this to your account) for testing of the app at Appolo bowling. "When we get the fist reviews, we'll know what should be added or fixed in Android version", - says Vaidas Adomauskas, CTO of WoraPay.
Testing is being carried out with few of the biggest retailers and a group of new retailers for the next stage is being formed at the moment.
Wish to invest? Follow us on Angel list.