2013-01-11, @BalticForge
TOP talents have joined WoraPay
An idea that was in paper only just recently, got compliments from the best Lithuanian specialists and investors. An innovative idea that secured support from banks, telecommunication companies and biggest retailers has only confirmed TOP talents' willingness to join the project. Aurimas Bakas will continue with the project as business development manager.
Aurimas Bakas has Bachelor degree of Business Management, Accounting and Audit and Master degree of Comparative politics (Vilnius University) and studied in University of California, Berkeley – Walter A. Haas School of Business. He is one of the management team's members that grew an international start-up called "DtecNet". "DtecNet" won the "Gazelle" award for 2400% growth during 2007-2009 and "The Most Successful young high-tech company in Lithuania" in 2010. In October, 2010, the company was sold to a company form San Francisco called "MarkMonitor" – worldwide leader of online trademark protection working with more than half of the companies from the "Fortune 100" list. In September, 2012, "MarkMonitor" was acquired by worldwide giant "Thomson Reuters".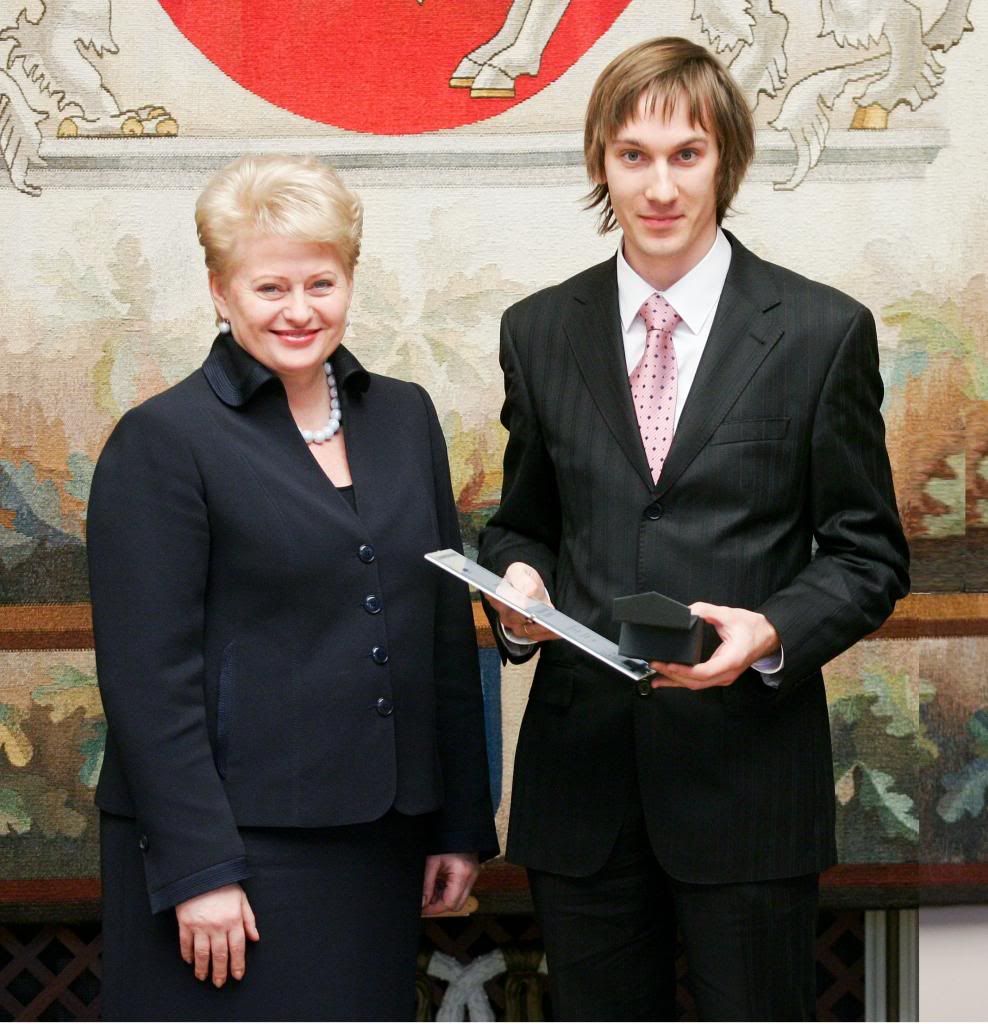 Receiving the award from Dalia Grybauskaitė, the President of Lithuanian Republic.
Before starting with "Dtecnet", Aurimas worked at JSC "Gaumina" for 5.5 years and expanded the company from 15 workers in 2002 to 100 in 2007. Since 2005 he managed JSC "Gaumina" expansion in Ireland and UK and created partnerships with local agencies (Irish International/ BBDO, Cybercom, John Henry and others), as well as worked with such well-known brand projects like Vodafone, Microsoft, Nissan, Guinness Beer, Smirnoff and others.
"One of the most realistic means for Lithuania to compete in a worldwide market is intellectual economy products. Payment market, where novelties are implemented very conservatively, is a perfect place for an innovative solution which can be expanded regionally or internationally", - says Aurimas Bakas.
Technical development will be coordinated by probably one of the most famous name in Lithuanian IT sector. Vaidas Adomauskas is the new CTO (Chief Technical Officer) of WoraPay.
"His involvement with the project only confirms that WoraPay will reach the top in the matter of quality, professionalism and safety", - stressed Nerijus Čelkonas, the Founder of WoraPay Inc.
Vaidas has Bachelor degree of Software Engineering from Vilnius University and Master degree of Software Engineering and Management from University of Gothenburg.
Vaidas was responsible for implementation of Scrum in "Adform". He also helped install Scrum at "Lavasoft" (Sweden) before coming back to Lithuania.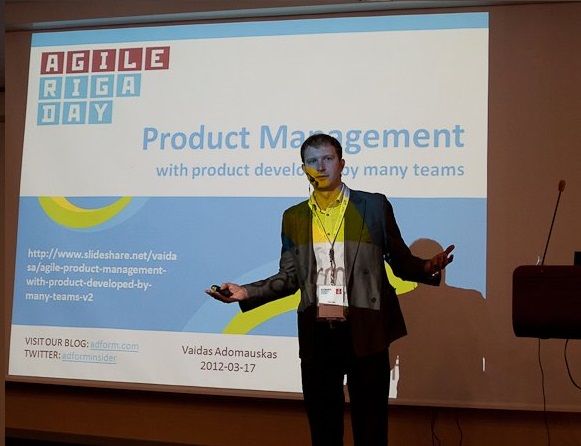 .........
Vaidas is the President of "Agile Lithuania" association, a member of Lithuanian project manager association, certified Scrum Professional (CSP), certified Scrum Master (CSM) and a certified Scrum Product Owner (CSPO). He participates and lectures at international and Lithuanian IT/Agile conferences, carries out Agile project management training in companies implementing Agile methods, teaches "Agile project management using Scrum" course at Vilnius University.
"The idea itself is very interesting as it helps solve the problem that annoys me a lot: the slow payment procedure in restaurants, checking out of hotels and so on. When all you want is to pay quickly and leave, you have to wait for the waiter, the check, the card machine and if you pay with cash – you also wait for the change", - says Vaidas Adomauskas.
The whole world has been talking about mobile payments for several years now and WoraPay is in the heart of it, integrating the best abilities of banks, point of sales, telecommunication companies and creating and open ecosystem that's safe and practical for mobile payments. According to Vaidas Adomauskas, - "we want to test this service in January using the best Agile and Lean Startup principles at several retail areas and hope to get first customer feedback. At this stage no real customer funds will be used and this will allow us to check not only the safety of the service itself, but also the attractiveness of the service and its ease for the customer, we also hope to get their insights and feedback."
"This system is all about money. Thus, a desire to adapt my experience in creating a highly scalable system to an electronic money system, where safety is extremely important, is a great challenge to me!", - says Vaidas Adomauskas.
"I even had to take notes on the comments I got from the managers of the biggest companies in Lithuania during a live demonstration of the system – all were amazed how easy and elegant everything was", - remembers Aurimas Bakas.
"If something or someone can propel mobile payments, it's these men only", - said JSC "Etronika" CEO Kęstutis Gardžiulis, banking IT professional.
So we're looking forward for invitations to test the product live with great anticipation.
Full LinkedIn profiles of Aurimas Bakas and Vaidas Adomauskas
Wish to invest? Follow us on Angel list.